---
MT Performance Series Vapor One 20 Servings
---
PRODUCT OVERVIEW
VAPOR ONE
PRE-WORKOUT
SCIENTIFICALLY SUPERIOR MUSCLE PUMPS*
ADVANCED MUSCLE-BUILDING POWER*
MAXIMIZES WORKOUTS WITH ENHANCED ENERGY*
THE ULTIMATE MAX STRENGTH SINGLE SCOOP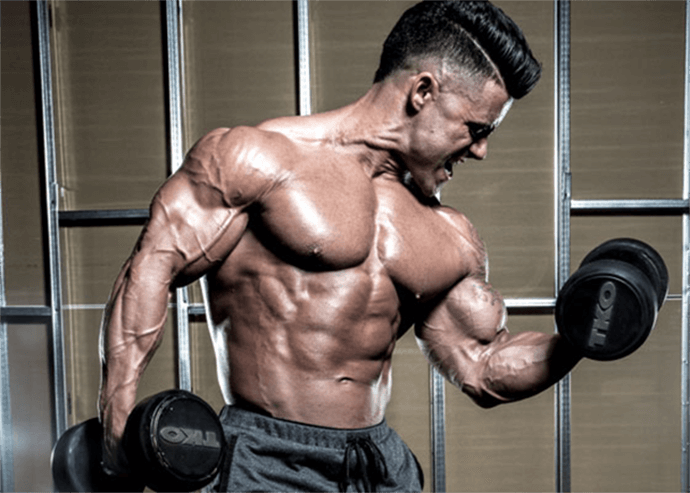 HOW IT WORKS
Taking your workout from one level to the next is always a challenge. When you're pushed to the limit, Vapor One™ from MuscleTech® is here for you. This innovative pre-workout delivers everything athletes want in one convenient scoop. With Vapor One, you can count on scientifically proven ingredients to boost energy, amplify musclebuilding and deliver unparalleled results!*
The formula provides a boost of energy that will get you through your most intense training sessions. Many other pre-workout formulas contain nothing more than fillers with various stimulants and underdosed key ingredients, but not Vapor One. This formula is packed with ingredients like betaine, creatine and beta-alanine to enhance performance. Plus, the researched doses of Nitrosigine® and VasoDrive-AP® deliver those shirt-splitting pumps you've been striving for.*
WHO SHOULD USE IT
Vapor One™ is designed for male and female fitness enthusiasts and athletes looking to build lean muscle, increase strength, enhance focus and maximize workouts. It is also perfect for those who favor high-intensity workouts, as it provides explosive energy.*
PRE-WORKOUT HYBRID FORMULA!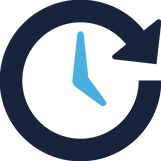 WHEN TO TAKE
This pre-workout formula should be taken before exercise. Do not take within 5 hours of bedtime.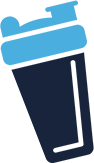 HOW TO TAKE
To start: Mix ¼ scoop with 2.5 oz. of cold water, 30 minutes before workout. Day 2: Mix ½ scoop with 5 oz. of cold water, 30 minutes before workout.
Proceed as normal: Mix 1 serving (1 scoop) with 10 oz. of water, 30 minutes before workout. Maintain hydration during use. Do not exceed 1 serving within a 24-hour period.
Put the liquid in the shaker, then add a scoop of Vapor One™. Place the lid on and shake until blended.
STACK IT
Stack with NITRO-TECH®, CELL-TECH™ and Clear Muscle® for the ultimate musclebuilding combination.*
CLINICALLY ADVANCED INGREDIENTS
MuscleTech® researchers give you everything you could possibly want and nothing you don't with Vapor One™. This best-in-class pre-workout formula has zero underdosed key ingredients, fillers or sugar. Unlike other competitors that are filled with unproven ingredients and fancy-sounding fillers, every scoop of Vapor One gives you maximum potency, for maximum results!*
More than musclebuilding, Vapor One is the ultimate formula to amplify energy levels and improve concentration. The precise blend of neurosensory ingredients includes a dose of choline, L-theanine and caffeine anhydrous.*
SCIENTIFICALLY SUPERIOR PUMPS*
Vapor One™ features a powerful pump matrix which delivers a massive 4g of pure L-citrulline. L-citrulline is a purer source of citrulline compared to citrulline malate. Even 6g of citrulline malate doesn't compare to the dose of L-citrulline found in Vapor One. It also includes a clinically backed 1.5g dose of Nitrosigine® and the unique patented ingredient VasoDrive-AP® for the most intense pumps.*
UNPARALLELED ENERGY AND ENHANCED FOCUS*
The precise blend of neurosensory ingredients includes a dual-sourced dose of choline and L-theanine, plus a research-inspired dose of caffeine anhydrous for an unparalleled energy boost and enhanced focus. Feel the explosive energy to power you through your training sessions with Vapor One™.*
EVERYTHING YOU WANT - NOTHING YOU DON'T
Unlike some competitors who use fancy-sounding, unproven ingredients, the key ingredients in Vapor One™ are fully disclosed, clinically studied and there for a reason. Enjoy fuller pumps, amplified musclebuilding and a powerful energy boost for the best workouts!*
TESTED FOR QUALITY AND PURITY
Each batch of Vapor One™ also undergoes strict quality control, and is third-party tested and verified to ensure that each bottle meets the highest standards of purity, quality and consistency.